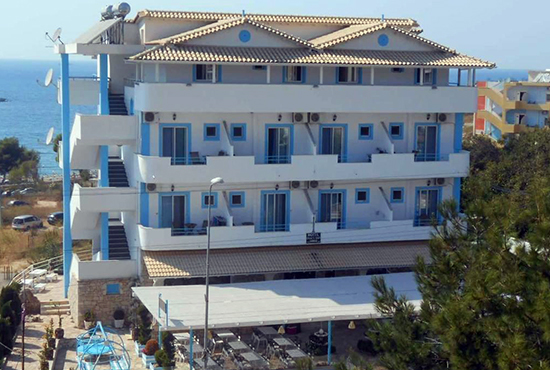 Your comfort and unforgettable time while you visiting Ksamil.
HOTEL MURATI

FREE WIFI
Enjoy the complimentary Wi-Fi connection in the premises of the hotel, restaurant and bar.

PARKING
We provide parking spots for our guests who are accomodated in our hotel.

BAR
Come enjoy a top quality dring in a wonderful environment of our hotel bar.

RESTAURANT
The Murati Restaurant is located in the hotel building – one of its specialities is seafood.

ROOM SERVICE
Our room service has been rated by 5 stars by our guests.

KID'S OUTDOOR
Children are never bored at Hotel Murati! We have an outdoor playground.

FAMILY ROOMS
Hotel Murati has different types of family rooms. We offer rooms with a double bed and extra bed.

PETS ALLOWED
Hotel Murati allowes your four legged friends to be always with you.

SAFE BOX
Safety and security are vital to you even during our vacations.

AIR CONDITIONER
All the rooms are rooms are equipped with an individually adjustable air conditioner.

STORAGE
Do you need to check-in late or leave early? No problem, use our luggage room.

MULTILINGUAL
Our Hotel staff features members that can communicate in multiple languages.